UNICEF WORLD CHILDREN'S DAY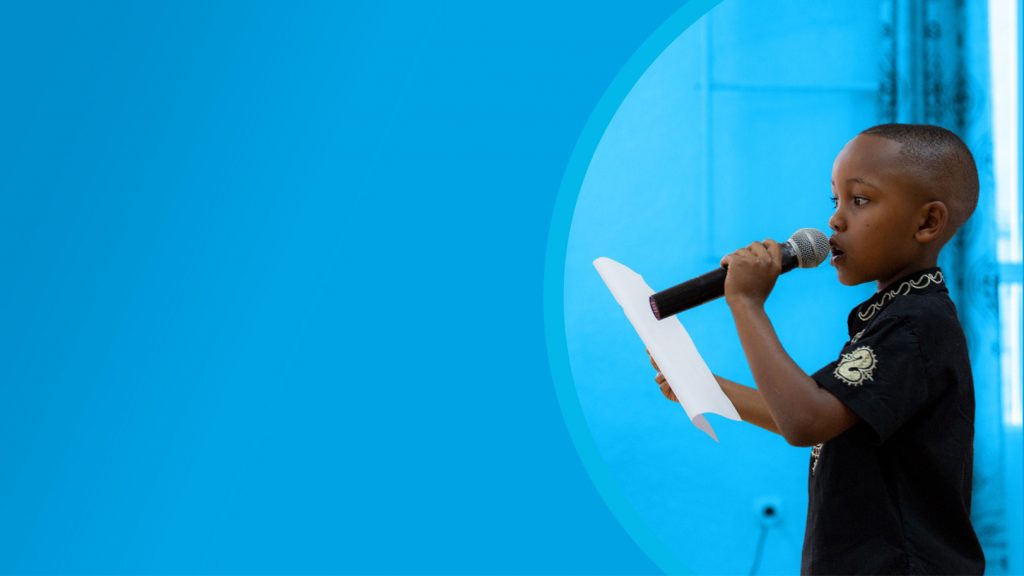 A special symposium hosted by UNICEF and WISH on
WORLD CHILDREN'S DAY
20 NOVEMBER 2020
World Children's Day was first established in 1954 and is celebrated on 20 November each year to promote international togetherness, awareness among children worldwide, and improving children's welfare
This year UNICEF is partnering with WISH at Virtual WISH 2020 to deliver a special symposium to commemorate the day.
A day to reimagine health for every child
AGENDA
20 NOV
OPENING CEREMONY
30mn
Introduction by Luisa Baldini, Master of Ceremonies
UNICEF film
A WELCOME NOTE BY
H.E. Sheikha Hind bint Hamad Al Thani,
Vice-Chairperson and CEO of Qatar Foundation for Education, Science and Community Development
WELCOME ADDRESS
Henrietta Fore, Executive Director, UNICEF
Speakers:
PANEL 1: Child & Adolescent Health during COVID-19: Protecting Vulnerable Children
60mn
The panel will focus on the big picture- how COVID is/will be impacting children's physical and mental in our societies globally and in MENA. It will look at the multiple programmatic implications for national governments and highlight a few areas where ideally all stakeholders could concentrate efforts for programmatic adjustment
The virus has turned traditional thinking on its head; financial ecosystems rewrite the prudency rulebook; individuals are asked to trade personal freedoms for collective responsibility and health systems the world over scramble to deal with the virus and its effects at a time when many are already overstretched. However, as policy makers react to new norms, we must ensure that the most vulnerable are not overlooked. Indeed, in times of crisis, it is the vulnerable we must look out for first – including our young. Against this backdrop we must ensure that our healthcare and social support systems remain effective and integrated and that day to day care for the vulnerable is not sacrificed.
The panel will consist of four leading experts and policymakers and discuss how we can all play our part in protecting the most vulnerable in society both within Qatar and internationally.
Speakers:
Sessions break and chance to visit the Innovation Hub
PANEL 2: A Public Health Approach to Addressing Violence Against Children
75mn
This session will look at the prevalence of violence against children, the necessity of social services providers and workforce, the integration and linkages between child protection and health systems with a view to strengthening existing gaps and highlighting areas of best practice. The session is particularly timely. As you know, identifying and tackling violence against children, and indeed violence in wider domestic and social settings, has come under increased focus during the emergence of COVID-19. In any crisis, it is often the most vulnerable who suffer the most and it is vital that our systems to not lose sight of those most in need.
The panel seeks to highlight the importance of taking a systems approach to eliminating violence and addressing root causes and behavior changes needed to prevent and respond to VAC in all settings: at home, in schools and in communities including touching on the digital world. The session will further unpack these areas from a practical and operational perspective, in light of the impact of COVID-19 on children and families, looking at common challenges experienced among countries around the world as well as evidenced based solutions that have been shown to reduce or eliminate VAC.
Speakers:
KEYNOTE ADDRESS
Dr. Jasem Al Mutawa
Speakers:
Sessions break and chance to visit the Innovation Hub
STOP THE WAR ON CHILDREN
Report presented by Inger Ashing, CEO, Save the Children
"Stopping the War on Children"
Almost one fifth of children worldwide are now living in areas affected by armed conflict. We are seeing more children facing unimaginable mental and physical trauma; more children going hungry; more children falling victim to preventable diseases; more children out of school; more children at risk of sexual violence and recruitment by armed groups; and more children trapped on the frontline without access to humanitarian aid. Join Inger Ashing, the Chief Executive Officer (CEO) of Save the Children International, at the launch of a new report revealing shocking new data as to how children are impacted by modern conflict to discuss what the world can do to tackle this challenge.
Speakers:
PANEL 3: Child Development in the Information Age
60mn
Today, we live in an information society, where the flow of information in the virtual environment is unprecedented and unstoppable force that touching every sphere of modern life and shaping everyday life. Childhood is no exception as hundreds of millions of children around the world steeped in a steady stream of digital communication and connection. Although digital platforms can provide a space for a variety of information and knowledge, concerns have been raised about the adverse effects of excessive use of digital technology on children.
The aim of this session is to present and discuss the data, evidence and practices; to challenge assumptions being made; to understand the subject better as well as the experiences of children, parents and others in relation to this interface between child development and the use of technology, with particular reference to the socialization's aspects of this relationship/interface. This will include examining and challenging our own assumptions as parents, caregivers, policy makers or otherwise but instead make decisions based on the best available evidence with a view to making informed decisions around how we can better engage, use and manage this relationship between children and adolescents development and the digital age.
Speakers:
CLOSING CEREMONY
30mn
Art reveal by Safiya Al Bahlani
A message from Eva Longoria and Morgan Freeman to children around the world
An exclusive performance by 'America's Got Talent' winner, Kodi Lee
Film: 'Innovators of Tomorrow', sponsored by Qatar Charity
'Disney Medley' performed by Qatar Music Academy
Buildings and landmarks around Doha turn blue to mark the day