Her Highness Sheikha Moza bint Nasser, Chairperson of Qatar Foundation, today opened the World Innovation Summit for Health (WISH) 2020, held under the theme of One World, Our Health.
Her Highness Sheikha Moza said: "In the midst of these trying times brought on by the pandemic, WISH is convening this year to elevate our sense of collective responsibility and unite the world as one – to work together, to share knowledge, to contain this pandemic and to minimize the damage until it is possible for scientists and researchers to restore health security for people everywhere.
"And so, I salute healthcare workers in Qatar, and globally, for their tremendous efforts in fighting this pandemic, protecting lives, and tirelessly striving to create a better, healthier world."
Her Highness Sheikha Moza was joined by Professor the Lord Darzi of Denham, Executive Chair of WISH, who said: "The virus may have stopped WISH participants from meeting in person in Doha, but it has not stopped WISH. In so many ways, the pandemic has revealed the best of us.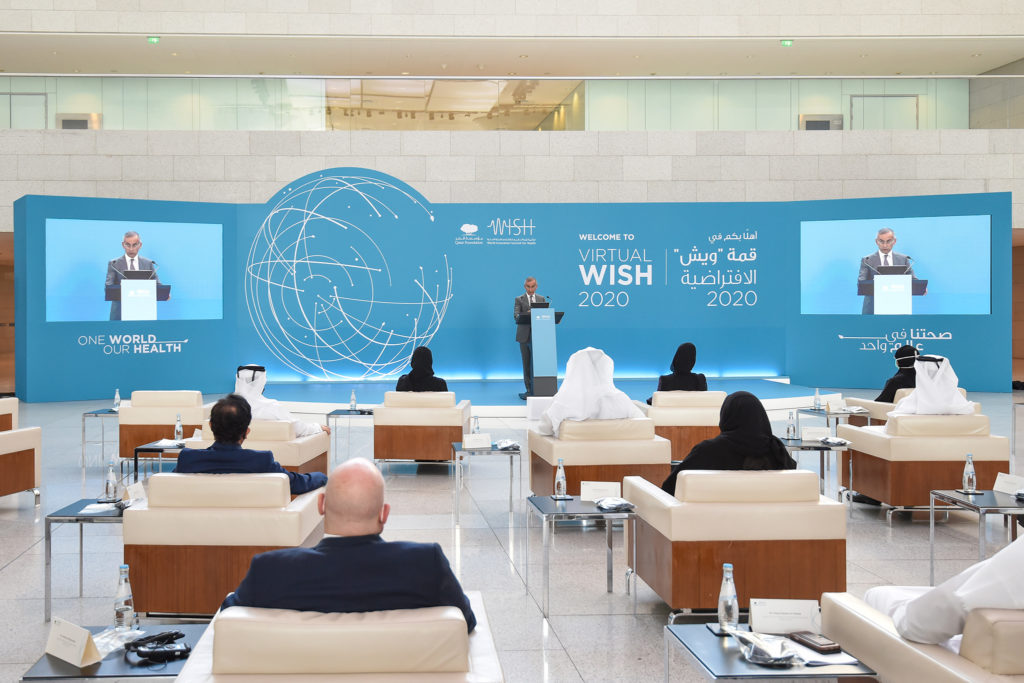 "It has taught us that there can be no security without health security. That's why I believe it's time to build a 'global pathogen shield' to protect us from novel diseases: a new, global capability to rapidly develop diagnostics, therapies, and vaccines. The only way to do that is through greater international collaboration – which is exactly what WISH is all about."
Speaking ahead of the panel, Her Excellency Dr. Hanan Mohamed Al Kuwari, Minister of Public Health, praised Qatar's national response to COVID-19, which has seen the pandemic stabilize in the country: "Every death is a tragedy, but we are thankful that our cases, in global terms, remain low," she said. "This stands as testimony to the talent and commitment of our doctors and nurses and the entire healthcare workforce.
"A key factor in our success is our system of universal health coverage. All costs of treatment were covered by the government, irrespective of nationality or social conditions. All patients received the same high standard of care. Our low mortality is attributable to a variety of factors, including the young average age of the population, but particularly to the high quality of medical care, provided equally to everyone. Throughout we strived to keep our healthcare workforce safe and protected and our hospital acquired infections as close to zero as possible."
Looking ahead, Her Excellency Dr. Al Kuwari said: "We know we will win this battle only if everyone wins it. In solidarity, Qatar has so far helped more than 70 countries and international organizations with equipment and resources.
"COVID-19 is not beaten yet. Our strategy remains one of vigilance and focused action tempered by a controlled return to normality, while keeping our people safe. We await, with the rest of the world, the development of a safe, effective vaccine. In the meantime, we must rely on the public health measures with which we are all familiar and the dedication and professionalism of the global health workforce to keep us safe."
The summit attendees also received a special message from Dr. Tedros Adhanom Ghebreyesus, Director-General of the World Health Organization (WHO), as he stressed the importance of harnessing the power of innovation in the face of a once-in-a-century-crisis that is this pandemic.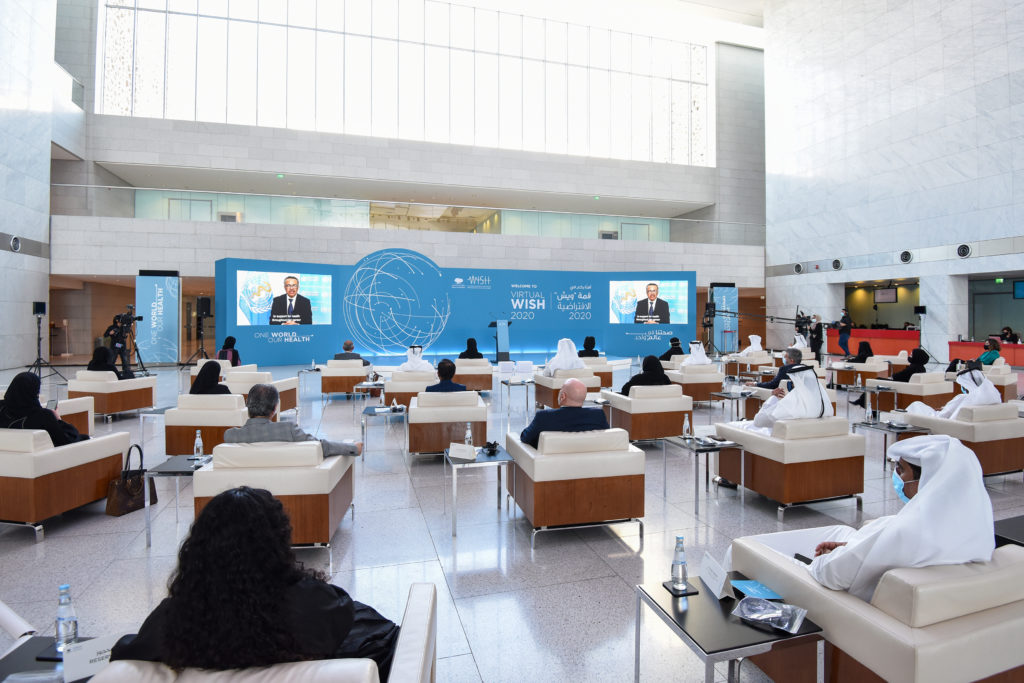 As part of the WISH 2020 opening ceremony, broadcaster Mishal Husain moderated a high-level panel, The Global Response to COVID-19: What Have We Learned and Where Are We Headed, which heard from international and national leaders including Dr. David Nabarro, WHO Special Envoy on COVID-19; Professor Dame Sally Davies, England's former Chief Medical Officer; and Dr. Anders Tegnell, Sweden's State Epidemiologist.
The summit is expected to attract a record number of policymakers, health experts, and frontline healthcare workers. WISH 2020 will feature a wide range of live sessions in different formats, exploring vital subjects including COVID-19, the impact of climate change on health, and immunotherapy.
Keynote speakers include Oscar-winning actor Morgan Freeman; His Excellency Hassan Al Thawadi, Secretary-General of the Supreme Committee for Delivery & Legacy; Dr. Anthony Fauci, member of the White House coronavirus task force and Director of the National Institute of Allergy and Infectious Diseases; and American actress and philanthropist Eva Longoria.
The 2020 edition of WISH, Qatar Foundation's global health initiative, is the most expansive to date, and registered participants can preregister for the interactive panel discussions and presentations across all days of the summit.