His Excellency Hassan Al Thawadi, Secretary General of the Supreme Committee for Delivery & Legacy, has said that sport is playing a role in the return to normalcy, with Qatar recently hosting teams for the group stages of the AFC Champions League under 'bubble' conditions.
In a keynote speech delivered today at the World Innovation Summit for Health (WISH) 2020, he said that "sport must be considered a critical vehicle for contributing to the shared mission of maintaining physical and mental health across the globe."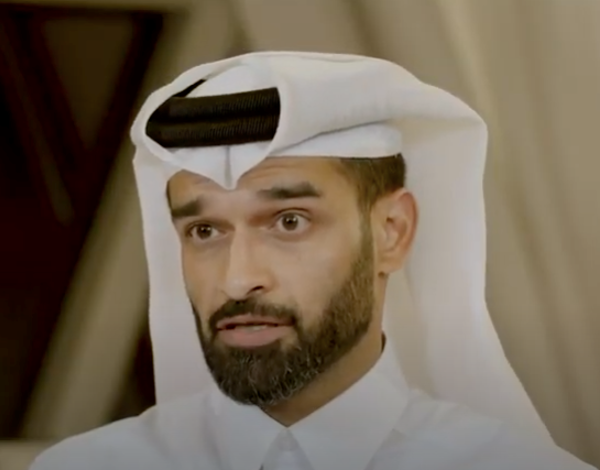 He also said: "Our collective future hinges on a coordinated and coherent approach to public health, both physical and mental. This was a necessity before the spread of COVID, and that necessity is now an imperative."
Dr. Anthony Fauci, Director of the National Institute of Allergy and Infectious Diseases in the US, a member of the White House coronavirus task force, and a world-renowned HIV/AIDS researcher, was one of the notable speakers on day four of the virtual WISH 2020.
Speaking with Fiona Godlee, Editor in Chief of The BMJ, Dr. Fauci acknowledged the deep impact of COVID-19 on minorities in the US, especially African-Americans, a result of social determinants of health. He shared his view that the pandemic will end with an effective and safe vaccine but alongside public health measures.
A panel on Health Challenges of Major Sporting Events was led by Abby Hoffman. The former track and field athlete, who competed in four Olympics for Canada, currently a Senior Executive in the Ministry of Health, Canada, and a World Athletics Executive Board Member, discussed legacy planning to capture lasting health and public health benefits. The panelists discussed a new research report that will act as a point of reference in preparation for the FIFA World Cup Qatar 2022™.
The Islamic Ethics and Infertility panel, chaired by Dr. Mohammed Ghaly, Professor of Islam and Biomedical Ethics, Hamad Bin Khalifa University (HBKU), and Dr. Alia Abd El Hadi, Chair of Assisted Reproductive Center and Senior Consultant, Hamad Medical Corporation (HMC), focused on the unique ethical concerns of assisted reproductive technologies, more commonly known as fertility treatments.
Doha Debates hosted a lively session that further amplified the topic of unequal treatment and racial disparities in medical care, as part of their #DearWorldLive series. The panel included Dr. Matshidiso Moeti, World Health Organization (WHO) Regional Director for Africa, Dr. Kamran Abbasi, Executive Editor of The BMJ, and Doreen Moraa Moracha, Founder, I am a Beautiful Story.
Amplifying the voice of nurses globally was the aim of an interactive roundtable event with Nursing Now, which brought together international leaders within the industry to discuss how to strengthen the young-nurse voice in global health advocacy.
In the WISH Ideas Lab, there was extensive focus on Qatar's healthcare framework and responses. Qatar Science-Based Response to COVID-19, in partnership with the Ministry of Public Health, discussed the inter-sectoral collaboration among healthcare providers, epidemiologists, policymakers, scientists, and academia to inform evidence-based decisions. And a partner session with Qatar Biomedical Research Institute at HBKU examined the effect of the pandemic on autism spectrum disorder.
Qatar's advances in dementia, especially in research and policy development, was shared during a policy briefing session that was led by Dr. Hanadi Al Hamad, Medical Director at HMC.
The day's program included an affirming masterclass, as part of the Qatar Foundation (QF) Education City Speaker Series, by Giles Duley, founder of the Legacy of War Foundation, on how we can reframe our view of disability. And a panel discussion with international journalists on best practices for reporting on mental health was led by Kari Cobham, senior associate director of The Rosalynn Carter Fellowships for Mental Health Journalism and Media. Qatar's three Rosalynn Carter Fellows commenced their program earlier this year.
The final day of WISH 2020 tomorrow will include a keynote address by the Prime Minister of Mauritius on his country's COVID-19 response, panel discussions covering several topics including The Role of Schools in Child and Adolescent Health and Toxic Stress and PTSD in Children, and a closing ceremony, announcing the two Grand Prize winners of the WISH Innovation Award.
WISH, QF's global health initiative, continues until November 19, and is open for registration at www.wish.org.qa