Day three of the World Innovation Summit for Health (WISH), held under the banner of 'One World, Our Health', featured several thematic panels and new research reports highlighting the healthcare challenges and major epidemics the world is combating alongside COVID-19, and the potential of digital health solutions.
Eva Longoria, award-winning actor, producer, director, entrepreneur, and philanthropist, highlighted the ways in which COVID-19 has taken deepened existing inequalities for Latinos in the US and marginalized people across the world in her keynote speech. She asserted that governments and communities should work together on solving the concurrent educational and economic crises affecting the marginalized and underrepresented.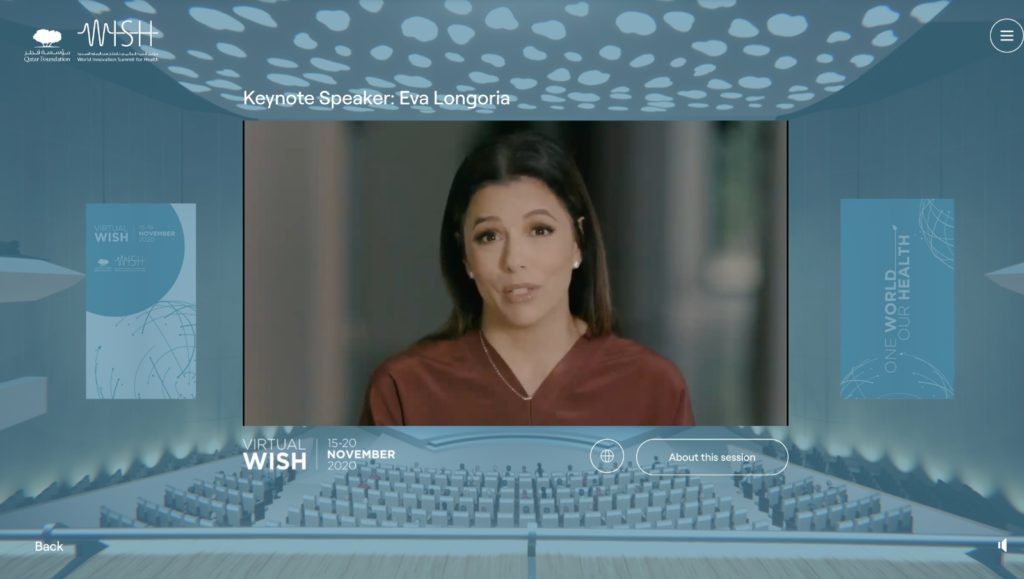 The potentially catastrophic effect of resources being pulled from three major epidemics to address COVID-19, was also the focus of an 'In Conversation' session with Peter Sands, Executive Director of The Global Fund to Fight AIDS, Tuberculosis and Malaria.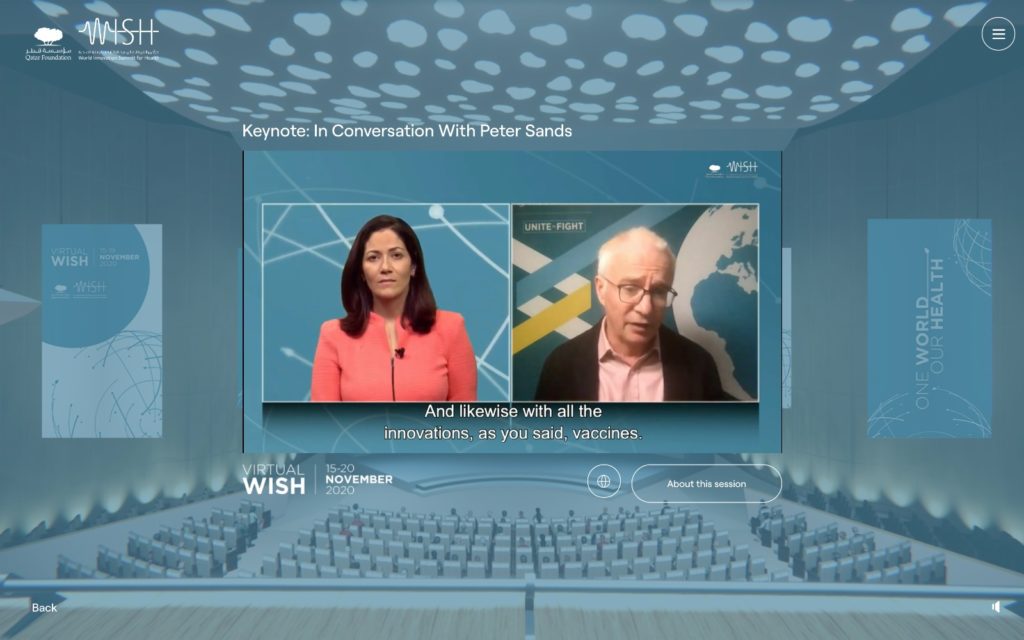 The state of innovation in mental health was the focus of the Mental Health and Digital Technologies panel. A newly released report evaluated how real impact depends on whether different digital mental health tools can be brought together into coherent pathways and packages of care. Co-chaired by Prof. Helen Christensen, the Black Dog Institute, and Dr. Insel, Humanest Care, the panel also featured Dr. Dena Al-Thani, Assistant Professor at the College of Science and Engineering at Hamad Bin Khalifa University (HBKU).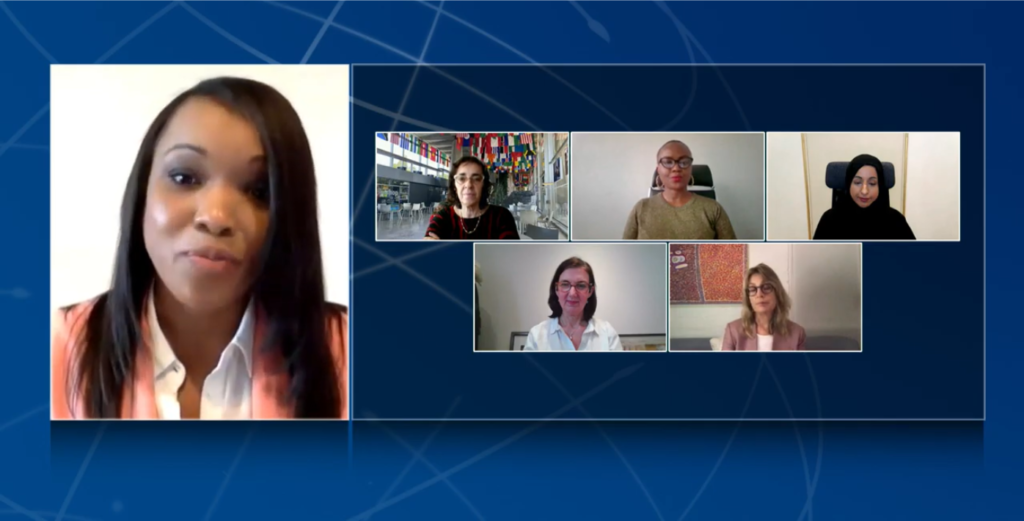 British journalist and author, Alastair Campbell, shared personal insights about overcoming the stigma associated with talking about depression in a masterclass. Campbell also spoke on fake news and the COVID-19 infodemic during an 'In Focus' session that followed.
Affirming the potential of digital health solutions to revolutionize healthcare, the Cyber Security and Healthcare Systems panel, chaired by Dr. Saira Ghafur, Digital Health Lead at the Institute of Global Health Innovation (IGHI) at Imperial College London, highlighted a framework to mitigate the accompanying risk of cyber threats. Dr. Ahmed Elmagarmid, founding Executive Director of Qatar Computing Research Institute at HBKU, also spoke on the panel.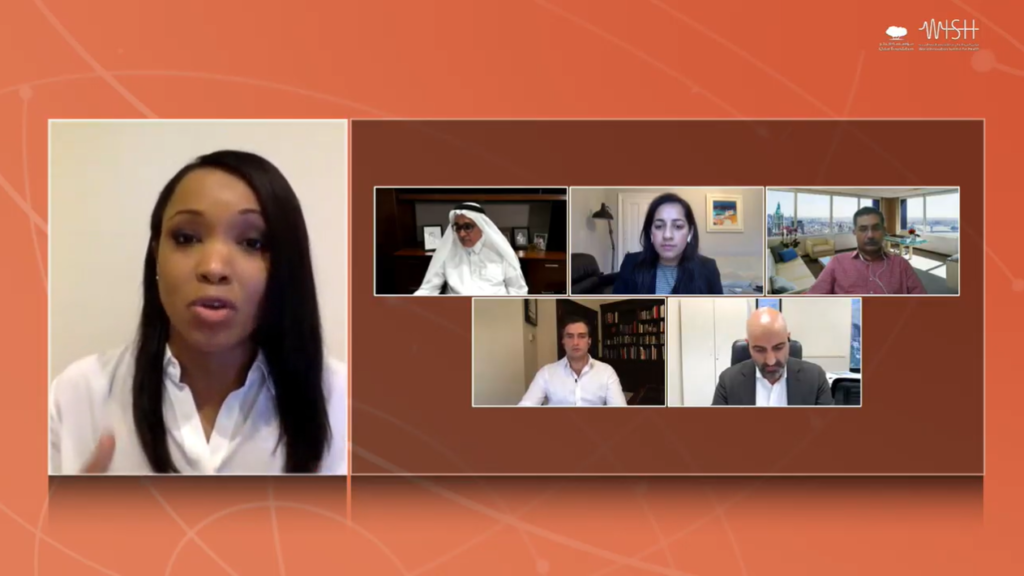 Highlighting WISH's emphasis on building a healthier world through strong partnerships, a panel discussion with The Vatican's Pontifical Academy for Life and The BMJ discussed Religion and Medical Ethics: Reflections on Autonomy and Authority. The day's Agora session was moderated by Maha El Akoum, Head of Content and a Research Fellow at WISH, and debated how the wearing of masks has become political.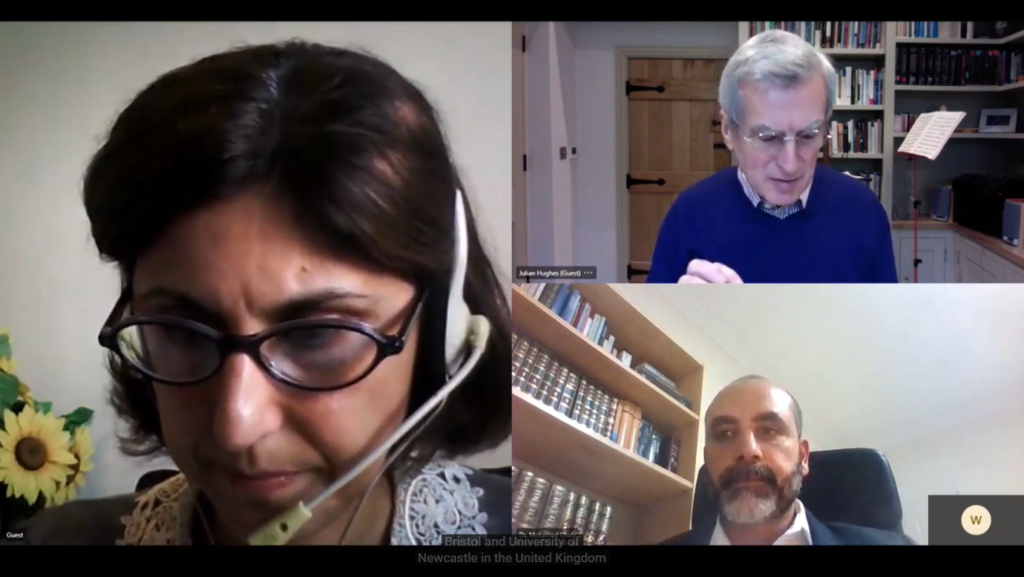 Another full program for day four will include panels discussions on Islamic Ethics and Infertility Treatment and Health Challenges of Major Sports Events, with keynote by His Excellency Hassan Al-Thawadi, Secretary General of the Supreme Committee for Delivery & Legacy, and a frank discussion with Dr. Anthony Fauci on bringing the pandemic to an end. WISH, Qatar Foundation's global health initiative, will conclude on November 19. Register now to attend the free virtual summit at: https://2020.wish.org.qa/register/