At the first-ever virtual edition of the World Innovation Summit for Health (WISH), held under the theme of 'One World, Our Health', speakers are placing a special focus on COVID-19, alongside other urgent healthcare challenges – including the impact of climate change on health and delivering healthcare in conflict situations.
Professor the Lord Darzi of Denham, Executive Chair of WISH, said in his opening remarks that it was time for a "global pathogen shield" to protect the world from novel diseases, and a "new, global capability to rapidly develop diagnostics, therapies, and vaccines."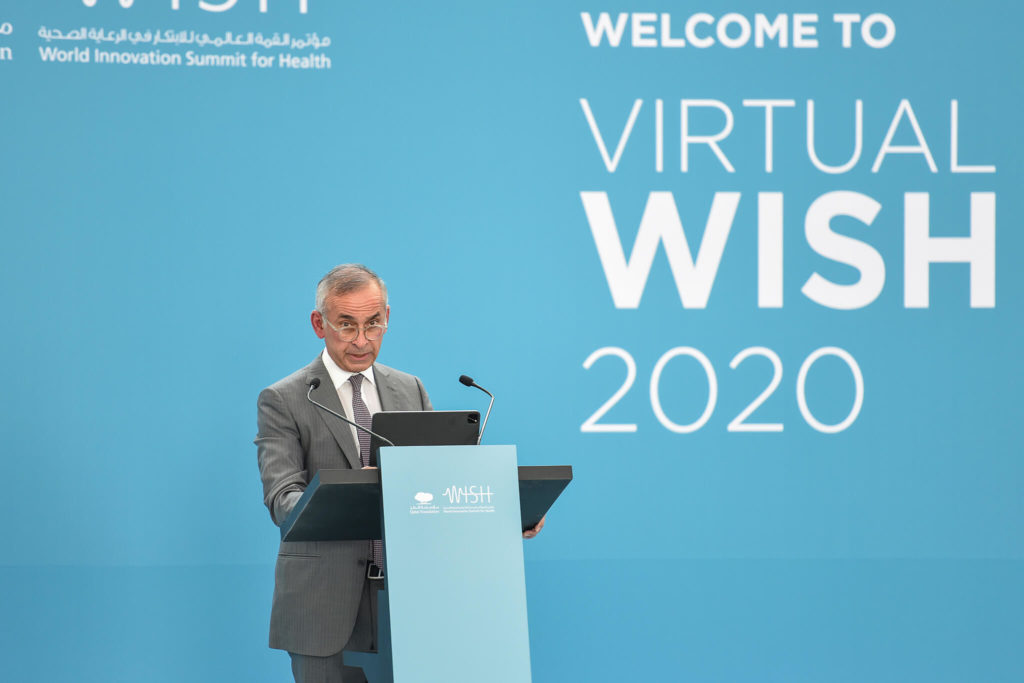 Additionally, Dr. Tedros Adhanom Ghebreyesus, Director-General of the World Health Organization, announced the launch of a COVID-19 tools accelerator, which ensures the fair allocation of vaccines, therapeutics, and diagnostics.
With a similar message in his keynote address, Dr. Tom Catena, chair of the Aurora Humanitarian Initiative, argued that resources could and should be distributed in a fairer manner to war-torn regions and disadvantaged communities.
Delivering the second keynote of the summit, Oscar-winning actor Morgan Freeman emphasized the role of education systems in preserving the efficiency of healthcare systems, and the importance of working together to combat climate change and putting trust in science and education to create a healthier world for future generations.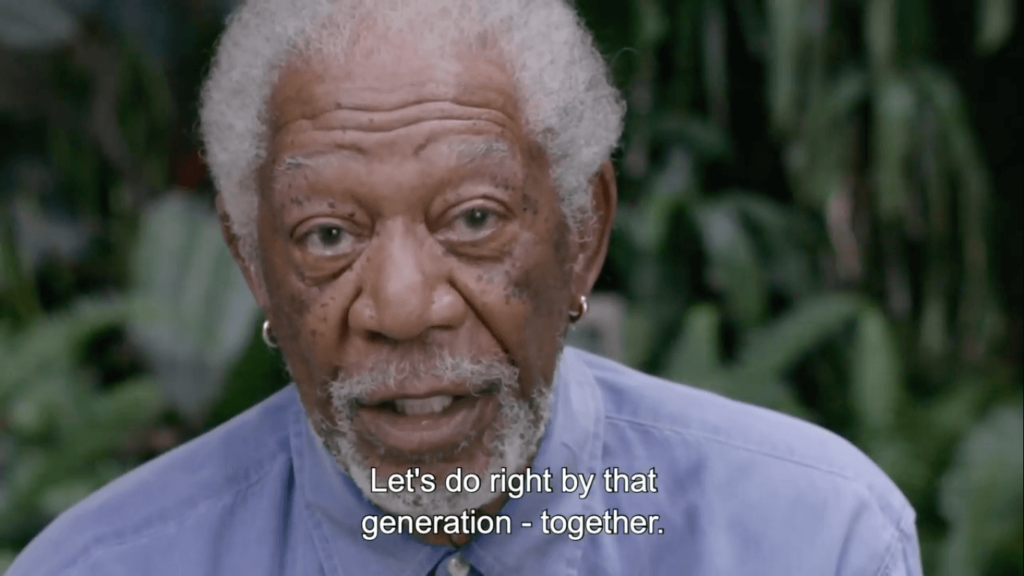 WISH 2020 is focusing on the most urgent global healthcare challenges through 10 thematic WISH Forums and new expert-led reports, advocating policy changes that are based on evidence-based research, ideas and practices.
Apart from discussing the global response to COVID-19, climate change is also a key area of focus. Experts including Dr. David Nabarro, former Special Advisor of the UN Secretary-General on the 2030 Agenda for Sustainable Development and Climate Change, agreed on the need to create 'climate-smart' healthcare and the need for healthcare workers to play an active role in helping combat the climate crisis in a session on day one.
Focusing on what is arguably the most exciting and dynamic field in biopharmaceuticals today, the panel on Immunotherapy, held on day two, highlighted encouraging results being achieved by immunotherapies. Chaired by Prof. Gillian Griffiths, Cambridge Institute for Medical Research, the panel discussed policy choices for realizing the full potential of immunotherapy treatments that harness the power of the immune system to fight disease.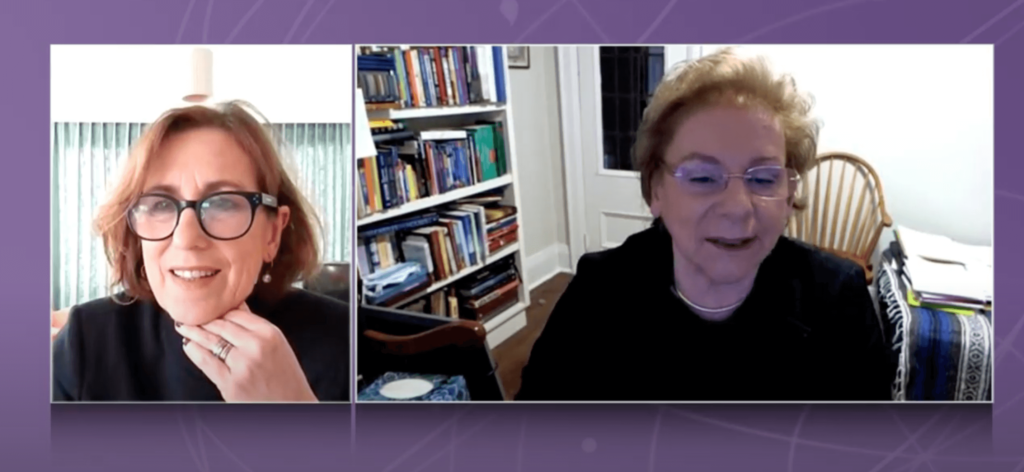 Co-chairing the panel on Healthy Dry Cities, Prof. Howard Frumkin, University of Washington, and Dr. Maitreyi Bordia Das, World Bank, led discussions to identify the most effective strategies for optimizing public health policy in tackling urban drought. Dr. Roberto Bertollini, senior advisor for public health to Qatar's Minister of Health, also contributed to the session.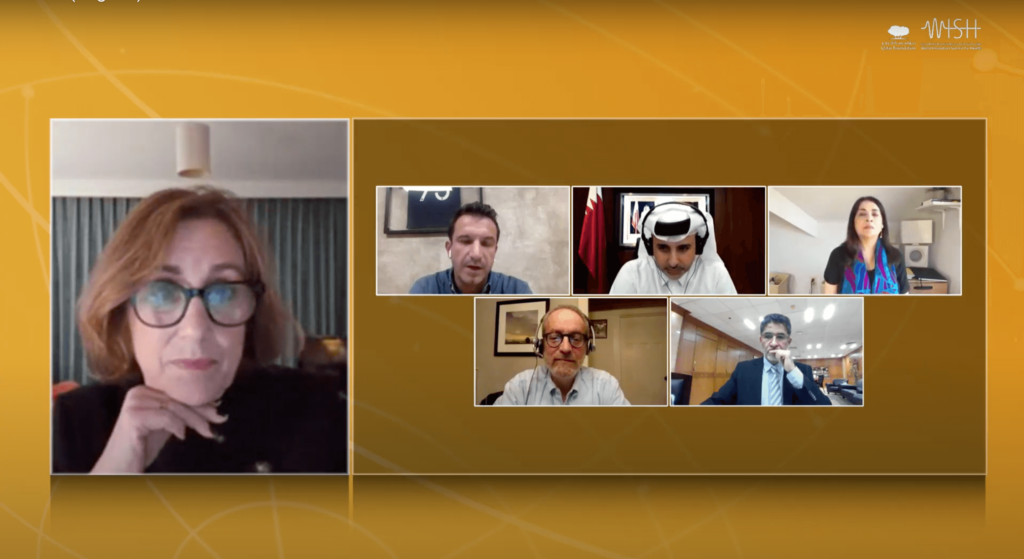 Among the discussions happening in the Ideas Lab was a session titled WISH Young Innovators Revisited: Adapting to Thrive, where several global health entrepreneurs shared their experiences in transforming their healthcare innovation ideas into viable businesses after showcasing their innovations at previous WISH summits.
Day three will include a keynote speech by Eva Longoria, American actress and philanthropist, and a conversation with Peter Sands, Executive Director of the Global Fund, who will comment on the resources being redirected from treating diseases such as malaria and HIV to address COVID-19. Other panel discussions to look forward to are Mental Health and Digital Technology and Cybersecurity and Healthcare Systems, as well as a masterclass by Alastair Campbell, author of Living Better: Learning to Survive Depression.
WISH, Qatar Foundation's global health initiative, will conclude on November 19. Register now to attend the free virtual summit at: https://2020.wish.org.qa/register/