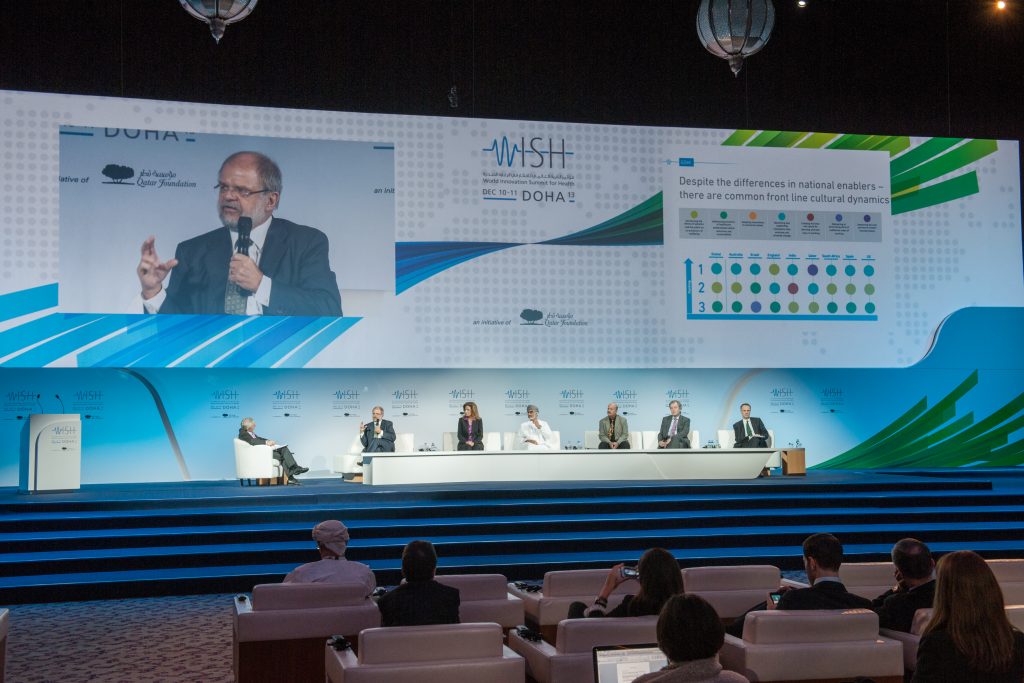 WISH 2013 has featured forums seeking to address problems on obesity, mental health, road traffic injuries, accountable care, antimicrobial resistance, end-of-life, patient engagement, and big data & healthcare through practical, sustainable and innovative ways. The delegates including heads of states, ministers, senior government officials, academics and influential business leaders discussed the most promising healthcare innovations for dealing with the world's most pressing health challenges.
"We hope this conference can be a catalyst for innovation and for nurturing an environment in which innovation can flourish in the world of health."

HH Sheikha Moza bint Nasser, Chairperson of Qatar Foundation, speaking at WISH 2013.