When it comes to mental health challenges, stigmas and misconceptions persist, and they are particularly strong in the Arab community. So why is it that Arabs spend more than $5,000 annually on alternative methods rather than consulting a specialist?
Episode 1 of Qatar's first Arabic language health-focused podcast, released to coincide with World Mental Health Day on October 10, discussed misconceptions and superstitions around mental health and unpacked the various related stigmas, as well as how to recognize when someone needs help. Launched by the World Innovation Summit for Health (WISH), Omnia Seheya (A Healthy WISH) promotes open discussions around important health issues among Arab audiences. The podcast is hosted by Mahmoud El Achi, Head of Innovation at WISH.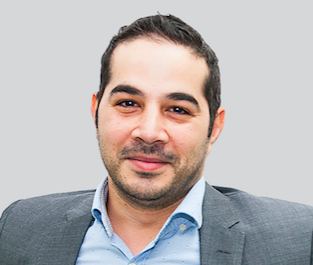 In the first episode, El Achi spoke with Ms. Dapyah Almeqbali, a former employee at Weyak, currently working at Qatar's Ministry of Administrative Development, Labour and Social Affairs. Their discussion reflected on the main stigmas attached to persons with mental health issues. One common misconception is that anyone going through mental health issues will have to take drugs to recover or will have to continue taking those drugs for the rest of their life, whereas, in fact, not all cases need medicinal intervention.
Episode 1 concluded that much of the stigma in the Arab world around seeing a mental health therapist needs to be removed. Talking more about mental health issues and normalizing them will slowly break the stigmas, so anyone will be able to get the help they need without feeling shunned. Although the younger generation is slowly becoming more aware, a lot more work needs to be done, and success will lead to healthier communities.
Each season of the podcast will comprise four to six episodes – each one to be released on the 10th of every month. The current season 1 will continue focusing on mental health from different perspectives from various international experts, tackling stigmas, misconceptions, giving tips, and showing ways to maintain a healthy mind during the pandemic.
Omnia Seheya will launch three episodes during the upcoming virtual WISH 2020, scheduled to take place from November 15-19, and two more episodes right after the summit.
El Achi said: "Our motivation behind the podcast is creating an accessible forum to openly discuss health issues that are prevalent in our societies, and, in the case of mental health, to begin lifting the stigmas that prevent people from seeking professional help. By speaking about the unspeakable, we are making the topic less daunting. During WISH 2020, under the banner of 'One World Our Health', we hope to keep breaking down misconceptions, as we use this important platform to link the discussions to evidence-based research and innovations that can build healthier, more productive communities."
Follow the podcast to learn about forthcoming episodes at https://twitter.com/OmniaSeheya
Mental health and digital technologies is one of 10 topics being discussed by healthcare experts, policymakers, and innovators at the virtual 2020 summit convened by WISH. Other themes include COVID-19 and climate change and health.